CasarsaGuru is now Live
2017-05-03 Nova Gorica/Slovenia
We have started a year ago. There has been a fantastic experience for all involved and we would like to share some of our photographer's recent works.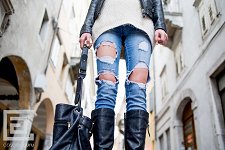 Hello, we are CasarsaGuru. We offer services for amateur and professional photographers, ranging from basic photography courses to professional high-end productions. Visit our website
www.casarsa.guru
and check out if you can drive your passion higher with our e-learning, know-how and selling opportunities.
We've been active since 2015 and you can check our exclusive portfolio on iStockphoto following this link: http://www.istockphoto.com/portfolio/casarsaguru
Feel free to contact us on info@casarsa.guru and request more information.
We're opening the limited number enrolment opportunities. Make sure not to miss a great new start together in 2017.
Working with talented photographers is as rewarding and capturing as reviewing your own images. We had a pleasure to see so many content being submitted and enjoyed each and everyone personal approach to the project execution. The small selection of images represents just the variety and talent of photographers who joined so far. If you're interested in our project and mission, please send us your comments or request more information about how to enroll. We will be happy to assist you with any answer to your question and honored to have you in our team when you decide to join.
Valentin Casarsa
share