Our images in use part 7
2017-12-01
If you sold your image there is a possibility you can find it online. Check our latest findings.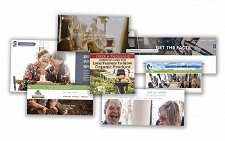 Every month we find some great usage of images that were sold the previous month. We are happy to present you this week's findings!


Do you want to be a part of our team too?

For more information about the courses send us an email on info@casarsa.guru
You can also like our Facebook page (CasarsaGuru) or follow us on Instagram (casarsaguru). We will be happy to answer all your questions and give you the information you need.

Come dance with us, come dance with the GURU.

share