CasarsaGuru in action - Science Laboratory
2018-06-06
We had a pleasure to collaborate with University of Nova Gorica and had a chance to photo shoot in a science laboratory. Check the backstage video and see what we camp up with.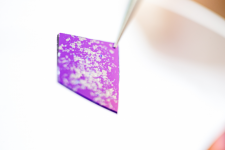 We were invited to have a photo shoot in a chemistry and physics laboratory. We would like to thank University of Nova Gorica for the opportunity and great collaboration. Many thanks to everyone who contributed to make this photo shoot happen.
Click to check: BACKSTAGE VIDEO - SCIENCE LABORATORY
Do you want to be a part of our team too?
For more information about the courses send us an email to info@casarsa.guru
You are welcome to like our Facebook page Casarsaguru, follow us on Instagram @casarsaguru or tweet about us on Twitter @casarsaguru
We will be happy to hear from you and give you the information you need.
Come dance with us, come dance with the GURU.
GuruTeam
share