Our images in use part 10
2018-08-10
Sharing summer images findings from our photographers.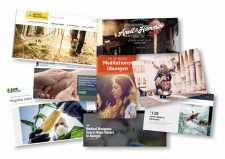 We found some great usage of our images around the world. Can you find your image in this new compilation?
If you want to be a part of our team too but you need more information?
Send us an email to info@casarsa.guru or message us on our Facebook page Casarsaguru
To follow us around, check our Instagram profile @casarsaguru or find us on Twitter.
Come dance with us, come dance with the GURU.
share