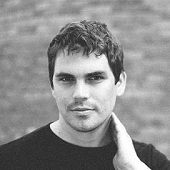 Bojan P.
Level: 2nd semester
Course: Commercial photography
Lifestyle and action photographer with endless incentive and creativity
Bojan is one those photographers who can achieve everything. He never stops to surprise me with his content and execution creativity. He is humble and can deceive you to think he is shy. Put him on a task and he will bring the results over the expectations. His specialty is people photography in any situation and scenario. Looking forward to seeing more coming from his talent.